As the bride and groom, you want your wedding day to be perfect. You've probably spent months planning every detail down to the last invitation and dress accessory. But you might be overlooking one thing: your wedding videographer in Punta Cana! Your video will be a keepsake of your big day for years to come, so it's important that you hire someone who can capture all those magical moments on camera.
I'm sure you have many questions about finding the right person for this job—and we're here to help! In this guide, we'll walk through everything from how much money it costs (spoiler alert: not much!) to how long they should spend filming each part of your day before jumping into what makes a good wedding videographer stand out from bad ones. By the end of this article, you'll know exactly what steps are involved in choosing the perfect person for capturing every sweet moment of your special day!
Explore The Videographer's Style and Personality
Once you've narrowed down your list of potential wedding videographers, it's time to explore their work and the style they bring to weddings. Here are some questions you can ask:
Do they have a website? If so, what does it look like? Are there examples of past projects on the site or in the portfolio section? Does the work represent what you're looking for in terms of style, tone, and emotionality?
Will they meet with me in person before signing a contract (and paying any deposits)? This is important because if something doesn't feel right about the videographer during this initial meeting–whether it's their personality or approach–you don't want to be stuck working with them from afar!
What kind of reputation does he/she have within his/her community or industry at large? Has anyone ever complained about his/her service; if so why did those individuals choose not to return again after receiving bad service the initial time around?
Check Out Reviews and Testimonials
Next, you'll want to look at reviews and testimonials of their work. Are they getting great feedback from past clients? If so, this is a good sign! Check out their website or portfolio page for examples of their work and see if it's something that resonates with you. You should also ask the videographer about any specialties or areas in which they specialize–this will help narrow down your options by letting you know whether they have experience filming weddings in your venue location or meeting other needs specific to your wedding day (such as an outdoor ceremony).
Look at Sample Videos
This is the most important step in the process. It's also the easiest because all you have to do is sit back and watch.
Look at sample videos from several different wedding videographers and see what they're all about. Are their videos artistic, creative, and unique? Do they show a wide range of different locations, subjects, and techniques? Do they employ a variety of different types of editing (such as slow motion or time-lapse)? Look for one that stands out from the crowd by bringing something new to each video they produce — whether it's an interesting angle or technique that hasn't been seen before, or just a fun story told through images rather than words alone
Decide If You Want To Go With a Local Or International Videographer
There are pros and cons for both local and international videographers.
Local wedding videographers are typically more affordable, but they may not have as much experience or equipment as international videographers.
International wedding videographers tend to have more experience and can provide a wider range of services, but they're also more expensive than their local counterparts.
If you decide that it's worth it for you to hire an international wedding video company, make sure that the company offers something unique so that there will be no doubt about why they were chosen over other options (for example They have been featured in magazines or blogs).
Wedding Videography Is An Important Part of Your Special Day, So Be Sure To Hire The Right Person For The Job
Hiring the right wedding videographer is an important part of your special day. You want someone who will capture every moment and make it look good, but you also need to consider their personality and style. Are they going to be able to get along with your guests? Will they work well with your photographer? How much experience do they have in this field?
Look at past work from previous clients that have hired the same person as you are considering hiring now. If possible, talk to those clients directly about their experience working with them before booking them for your own wedding shoot!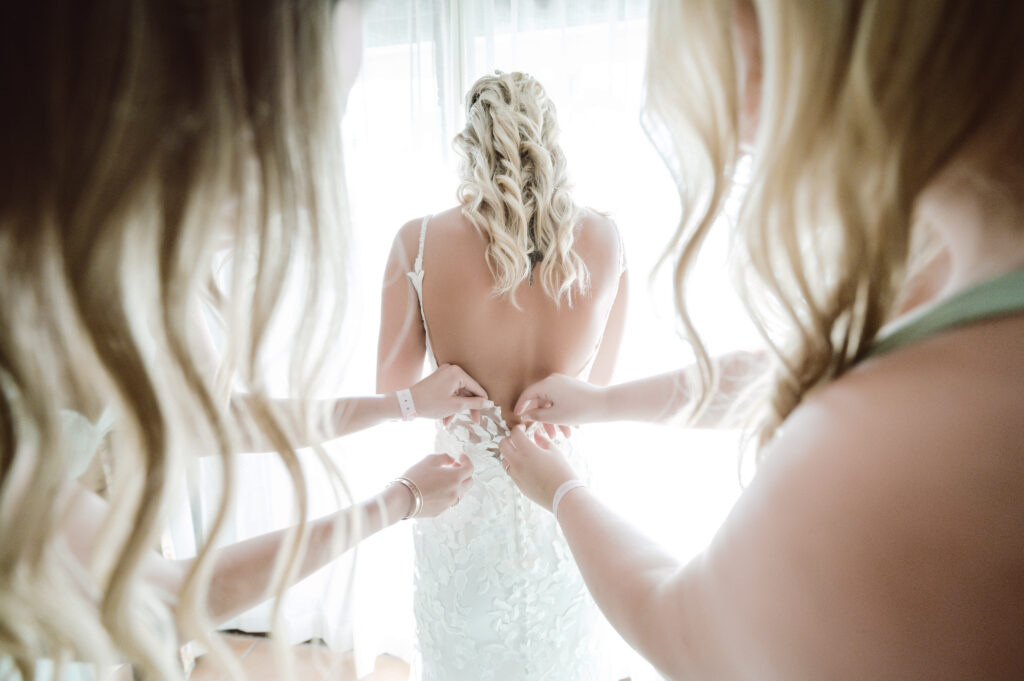 We hope that we've helped you understand what to look for in a wedding videographer, and how to find the right one for your special day! Wedding videography is an important part of your big day, so don't risk hiring someone who isn't going to capture all those moments just right. Also, the second most important person at your wedding is – the Punta Cana wedding photographer, we will talk about him in our other articles.
Remember: it's better to spend a little more money upfront than regret losing out on something later on down the road.