You've decided to tie the knot in paradise, and you're already dreaming of your beachfront ceremony. But before you start putting together your dream wedding in the Dominican Republic, there are a few things you should know. First of all, while it may be tempting to have a destination wedding, remember that travel can be stressful! And if you're planning an intimate affair with close family and friends—or even just a small gathering—it can be more stressful than helpful. So as much as possible, try to stick with local vendors who know how everything works (and whom guests will feel comfortable reaching out to).
Location For a Wedding In The Dominican Republic
You should choose a location that is easy to get to and has good food, as well as good weather.
If you're planning on having your wedding at the beach, then you can consider the following options:
Punta Cana (Dominican Republic)
Cap Cana (Dominican Republic)
Bavaro (Dominican Republic)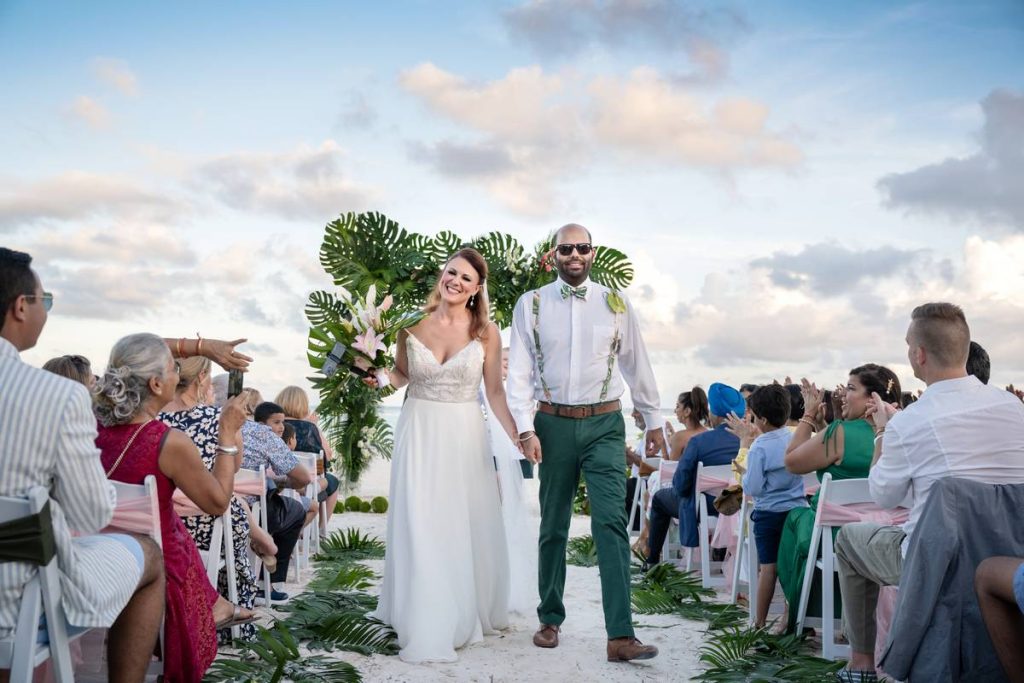 Vendors
Choose reputable w

edding venues

.
Check their reviews, and ask for references if you can.
Get a contract, and get it reviewed by an attorney before signing it (or better yet, have an attorney draft the contract).
Get a deposit up front that is non-refundable–this will help ensure your vendor does what he or she says he or she will do!
Budget For a Wedding In The Dominican Republic
Budgeting is important. Even if you think you know exactly how much money you need to spend on your wedding, there will be things that come up that weren't accounted for in the original budget. For example, if rain was forecasted but does not occur during your outdoor ceremony or reception area, then that expense is avoided. However, if it does rain on your big day (and even though it's rare), there could be damage done to decorations and food/beverage supplies depending on how long it rains or how severe the weather gets (think: lightning).
Be prepared for unexpected expenses! You'll need extra cash just in case something goes wrong–or even better yet–to add some extras to your celebration!
One of the most important expense items for a wedding is the wedding photographer in Punta Cana and the wedding videographer in Punta Cana! These are memories that will stay with you for a lifetime, so you definitely shouldn't skimp on them.
When To Go In The Dominican Republic
When you're planning your wedding in the Dominican Republic, you'll want to consider when to go. The best time of year is between February and November, though if you want to avoid the rainy season (June through October), then consider going during March or April. If you're looking for something even more predictable than that, try July or August–but be warned: these months are also hurricane season!
Choose Reliable Contractors For Your Wedding
When you're planning your wedding in the Dominican Republic, it's important to choose reliable contractors who can deliver what they promise. To make sure you get the best possible service and value for your money, here are some tips:
Ask for references. If wedding organizers in Punta Cana have been working in the area for a while and have built up a good reputation with other brides, ask them if they can recommend anyone else. You might even want to consider hiring both vendors!
Check credentials and insurance coverage. Before signing any contracts or paying any deposits, make sure that all of your chosen professionals have proper certification from local authorities (such as architects) as well as health insurance coverage so that if something goes wrong during construction or setup day at least one person will be available who knows what he/she is doing!

The Dominican Republic is a beautiful country with many things to offer. You can have an amazing vacation here, but it's also possible to have an unforgettable wedding! We hope this article has helped you learn more about what it takes to throw an event in this beautiful country.