Punta Cana Photo Shoot Locations. We have a special treat for all our Blog readers. In today's blog post Punta Cana Photo Shoot Locations, we had a great pleasure to feature a post by a local company that brings amazing events to life. DIDEA Events & Entertainment – Punta Cana does events, weddings as well as dance shows and live music.

DIDEA Events & Entertainment write about 3 stunning locations for a couple's photo shoot in Punta Cana, inspired by their experience with their clients.
Read along as you imagine yourselves at these beautiful sceneries, surrounded by turquoise waters and swaying palm trees.
We bet you already know what Punta Cana is about – a mini paradise in the Caribbean, where travelers get lost in the natural beauty. If you and your loved one are here for a vacation and feel like exploring a little bit more, think about a romantic photo shoot. It's the perfect way to experience new, amazing locations and create a memory you will cherish forever.
1. Los Corales Beach
Located in the area of Bavaro, Los Corales Beach offers outstanding sea views, lush palm trees and white soft sand. The daytime atmosphere is lively, with a possibility to experience the vibrant local culture.
For a romantic photo shoot, we advise arriving early in the morning.
The sunrise at this beach is AMAZING, and there is rarely anyone there at that time. It's simply perfect for you and your loved one to relax, enjoy and let yourselves be free.
Besides the beach, there is a small, Mediterranean-style village you can explore and have it as a backdrop to your pictures. The diversity of this beautiful place is ideal for the daring couples, looking for something different and unique.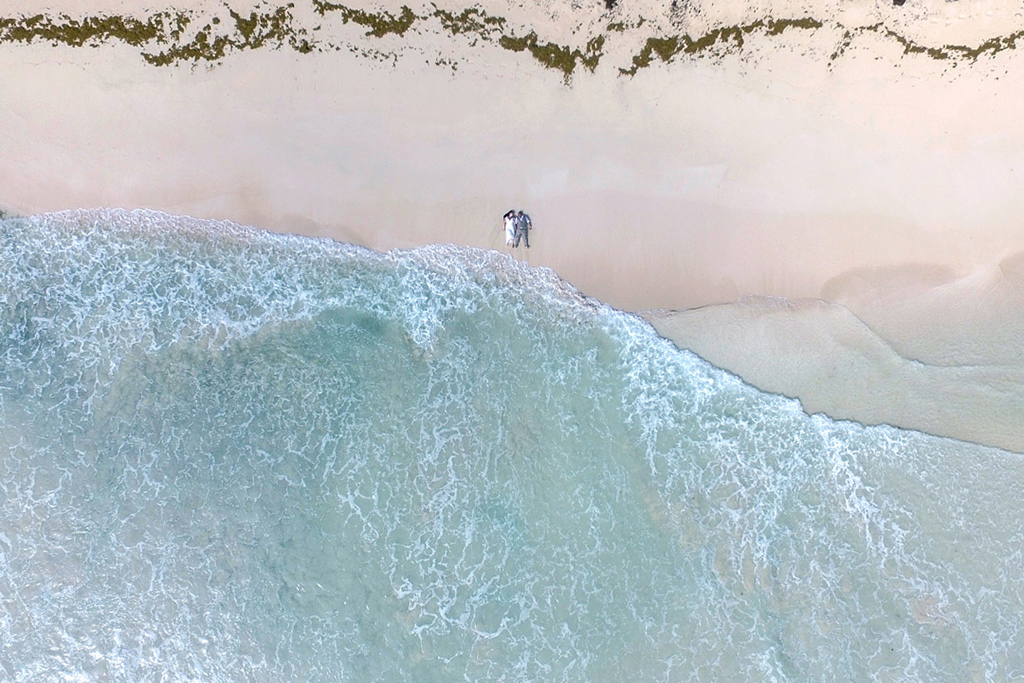 2. Cabeza de Toro
A real hidden gem, Cabeza de Toro is an intimate place where you can enjoy complete privacy. The calm, bay-like area is off the beaten path, which makes Cabeza de Toro one of the most appealing Punta Cana photo shoot locations (and our personal favorite).
We recommend this site for those romantic couples who'd like to see the Caribbean warmth and tropics reflected in their photos.
Ideally, a mid-day photo session with all the dreamy colors is the right way to go. There is also a horse-ranch nearby, and we can book one of the horses as a beautiful addition to your photo shoot.
3. Cap Cana
For the high-end couples who enjoy luxury and lavishness, the Cap Cana area is perfect as a photo shoot location.
Small streets, cute shops and restaurants, plus the extravagant Marina offer a background that's hard to resist. The Marina's architecture is inspired by Italy, so the look and feel is exactly as if you were in Venice.
This original place is best for a sunset photo session, when the colorful clouds reflect the water and make you feel like you're in a fairy-tale.
We hope you enjoyed this read by DIDEA Events & Entertainment and their take on the most amazing Punta Cana photo shoot locations. For more information on their work, you can visit their Instagram profile.
To book a beautiful photo session, please feel free to contact us.