Do Some Research
It's a good idea to do some research before you book your destination wedding. If you're planning on getting married in Punta Cana, there are so many places that offer weddings, it can be overwhelming trying to figure out where to go.
If you want more information about specific resorts and their wedding packages, I would recommend searching online for reviews of different resorts. You can also look at travel blogs and forums such as TripAdvisor or the WeddingBee website (they have an entire section dedicated solely toward helping couples plan their destination weddings).
Another resource would be magazines like Travel & Leisure Magazine or Conde Nast Traveler Magazine which usually have great articles about travel destinations around the world including popular ones like Punta Cana!
Meet With Your Wedding Planner
When you meet with your wedding organizers in Punta Cana, be sure to ask questions. Make sure you are comfortable with the answers and that they align with what you want for your big day. The following is a list of things to discuss:
Budget – How much do we have to work with?
Timeline – When do I need everything finalized?
Vision for the wedding day – What type of wedding would I like (traditional vs free-spirited)? What colors should we use? Do I want any specific elements like flowers or decorations?
Choose The Best Venue in Punta Cana For You
Choosing a venue is one of the most important decisions you'll make when planning your destination wedding in Punta Cana. It's also one of the most exciting!
While there are many factors to consider, finding the right wedding venues for your big day can make all the difference in creating an unforgettable experience for you and your guests. The first thing to think about when choosing a location is style: do you want something modern or traditional? Do you prefer indoor or outdoor settings? After deciding on a style, consider budget–not only will this help narrow down your options, but it will also give insight into what amenities are available at each venue (e.g., catering options). Next up comes space–if there won't be enough room for everyone who plans on attending, then it may not work out as well as expected! Finally, think about views; if they're not spectacular enough from the inside then maybe try somewhere else nearby instead like another hotel property nearby?
Consider Your Transportation Options
Choosing the right transportation for your wedding is an important part of planning. Your wedding will be a once-in-a-lifetime experience, so it's best to make sure that things go smoothly and according to plan.
If you're getting married in Punta Cana, there are several options available when choosing transportation:
Plane – If you want to fly in on a private plane with your closest friends and family members who live far away from where you are getting married, this option could work well for you! It may also be more affordable than other types of travel if everyone is sharing costs together. However, some people find flying stressful or uncomfortable; if this applies to anyone at the ceremony (including yourself), consider another method instead.
Boat – Boats can take between 30 minutes up until several hours depending on where they're going within their destination cities/towns/villages etc., but most boats will have WiFi so passengers can stay connected while they travel! If possible though maybe don't book one too far ahead since prices tend to increase closer to departure dates due to demand being high.
Find a Photographer And Videographer You Like
Once you've found a location and date, the next step is to find a wedding photographer in Punta Cana and a wedding videographer in Punta Cana. This can be the most time-consuming part of planning your destination wedding, but it's also one of the most important parts!
A good photographer will capture every moment from start to finish–not only at the ceremony and reception but also when getting ready with family members or friends. And if there are photos or videos that aren't quite what you expected from them? Well…you don't want those moments lost forever! So make sure you do plenty of research before hiring anyone for this job.
You'll want to start by looking at portfolios online (or in person if possible) so that you get an idea of what style appeals most strongly to your tastes; then ask any questions that come up while doing so – such as how many people they typically work with at once (and whether they can handle large crowds), how long it takes them on average per photo shoot etcetera…this way both parties know where each other stands before committing anything further than just talking about ideas together!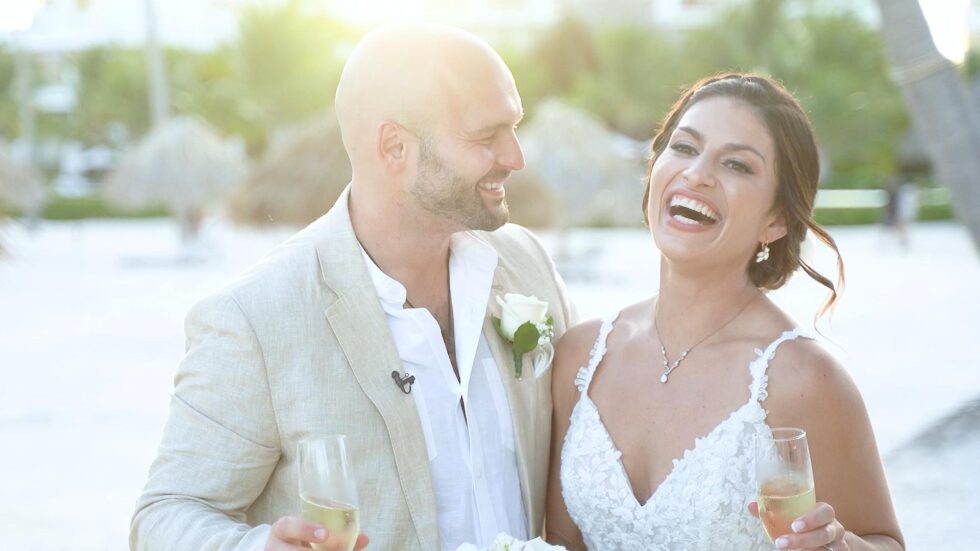 Select A Professional Wedding Coordinator To Help You With Your Big Day
Choosing a professional wedding coordinator can be a daunting task, but it's one of the most important decisions you'll make when planning your destination wedding in Punta Cana. A good coordinator will help you organize everything from finding vendors and venues to coordinating logistics for the ceremony and reception.
You may be tempted to DIY as much as possible because of cost savings or time constraints–but having someone who knows what they're doing take charge of some aspects of your big day will make all the difference in terms of stress levels on both sides (yours and theirs). Plus, if something goes wrong during an event like this (like not getting enough food), then having someone experienced step in quickly can ensure that guests have what they need (and don't panic).
Planning a Destination Wedding Can Be Stressful, But It Doesn't Have To Be
Planning a wedding can be stressful. That's why it's so important to take the right steps when planning your destination wedding in Punta Cana. If you do, planning your destination wedding will be easier than ever!
Make sure that all of your guests are invited at least 30 days before the event. This gives them enough time to get their passports and travel arrangements made, which will make things go much smoother on the day of.
Make sure that everyone has enough money saved up for their trip (if they're coming from abroad). You don't want anyone running out of funds during their stay because then they won't be able to enjoy themselves properly!
We hope that this list of tips has helped you to plan your own destination wedding in Punta Cana. It's a big decision, but we know that if you take it one step at a time and do your research, then everything will turn out great!