Are you a bride-to-be looking to plan the perfect wedding in Punta Cana? Congratulations and welcome! Planning a wedding can be an exciting adventure, but it can also be overwhelming and stressful. There are so many details to consider when planning a wedding, especially if you're planning one in a foreign country.
But don't worry – you're not alone! I recently had the honor of being asked to help plan a beautiful destination wedding in Punta Cana, and I learned a lot during the process. In this blog, I'm going to share my top tips for making sure your destination wedding is perfect. We'll cover everything from venue selection to vendor selection to budgeting and more. So get ready—it's time to start planning your dream destination wedding in Punta Cana!
Plan Ahead: Tips for Choosing a Wedding Date
When it comes to choosing a wedding date, there are many things you should consider. Planning ahead is key to making sure you have the perfect day. Here are a few tips to help you plan ahead:
* Start with your budget – Decide the amount of money you can afford to spend on your special day. This will help you determine where, when, and how many people you can have at your wedding.
* Think about location – Do you want a tropical destination wedding or an intimate gathering somewhere closer? Consider where Punta Cana is located and its weather conditions during the time of year that works best for your budget.
* Choose a time of year – Will it be in late winter when the weather is still mild, or in summer when temperatures can soar? Think about what type of weather will provide the best setting for your event and how it fits into your budget.
By doing some research and planning ahead, you can make sure that your beautiful dream wedding in Punta Cana will be everything you want it to be.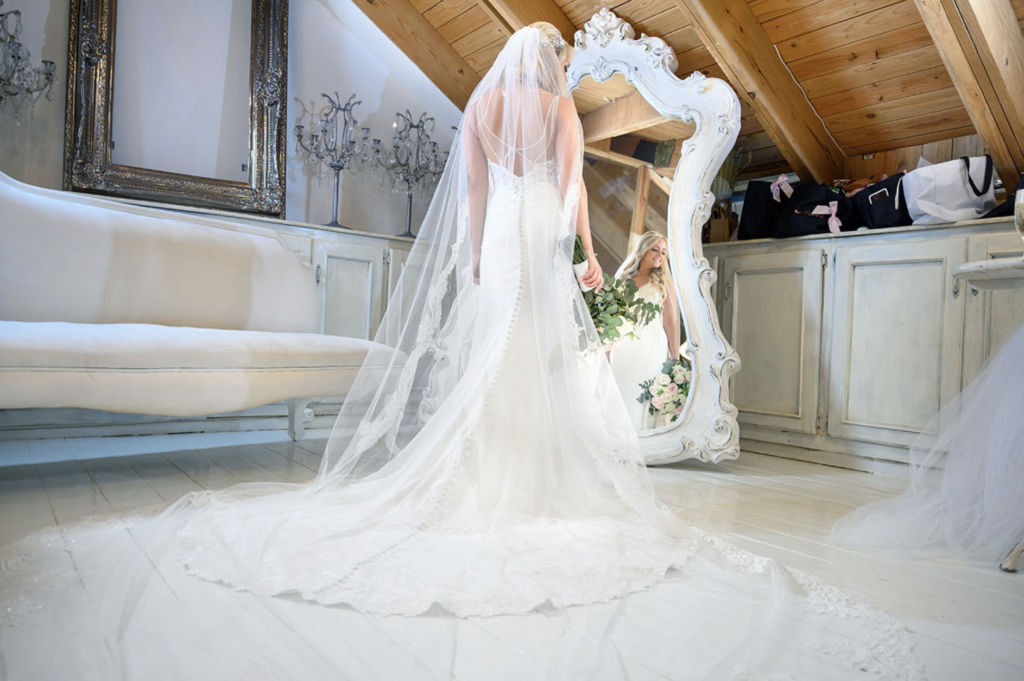 How to Choose the Right Venue
Choosing the right venue for your special day is one of the most important steps in wedding planning. When it comes to planning a destination wedding in Punta Cana – such as a beachside ceremony or a tropical garden affair – there are plenty of amazing wedding venues to choose from.
To start, you'll want to think about what kind of atmosphere you are looking for and decide if there is an outdoor space that will accommodate your vision. You should also consider if you'd like to host your reception at the same place, or somewhere different. Some venues even offer package deals that include catering, decorations, and entertainment!
When it comes to capacity, make sure you select a venue that can comfortably hold everyone who is invited. Also keep in mind that some venues have strict rules about noise levels, so be sure to ask about this before signing off on anything.
Finally, don't forget to factor in the beauty and charm of the venue when making your decision. After all, it's not just about location but also the overall ambiance you create for your guests. Whether you're looking for a modern and trendy feel or more of a rustic countryside vibe, selecting the perfect spot will ensure no detail is left unturned on your special day.
Finding the Perfect Wedding Photographer & Videographer
Finding a talented photographer and videographer to capture your special day is one of the most important parts of planning your wedding in Punta Cana. As this is perhaps the only tangible item you will have to remember your wedding day (besides the rings, of course!), it's essential that you select an experienced team that fully understands your vision.
Here are some tips to ensure you find the perfect wedding photographer in Punta Cana and videographer:
* Start by looking at reviews from past clients. This will give you a good sense of how experienced they are, as well as how much they charge for services.
* Ask to view a portfolio or samples of their work – you want to make sure that their style matches yours.
* Have an open dialog throughout the process so that you can make tweaks and adjust things where necessary.
* Make sure that all the details are in writing so both you and the photographer/wedding videographer in Punta Cana are clear about expectations and the timeline for delivery.
* Get recommendations from family and friends who have been married or had other events in Punta Cana before – this can be invaluable!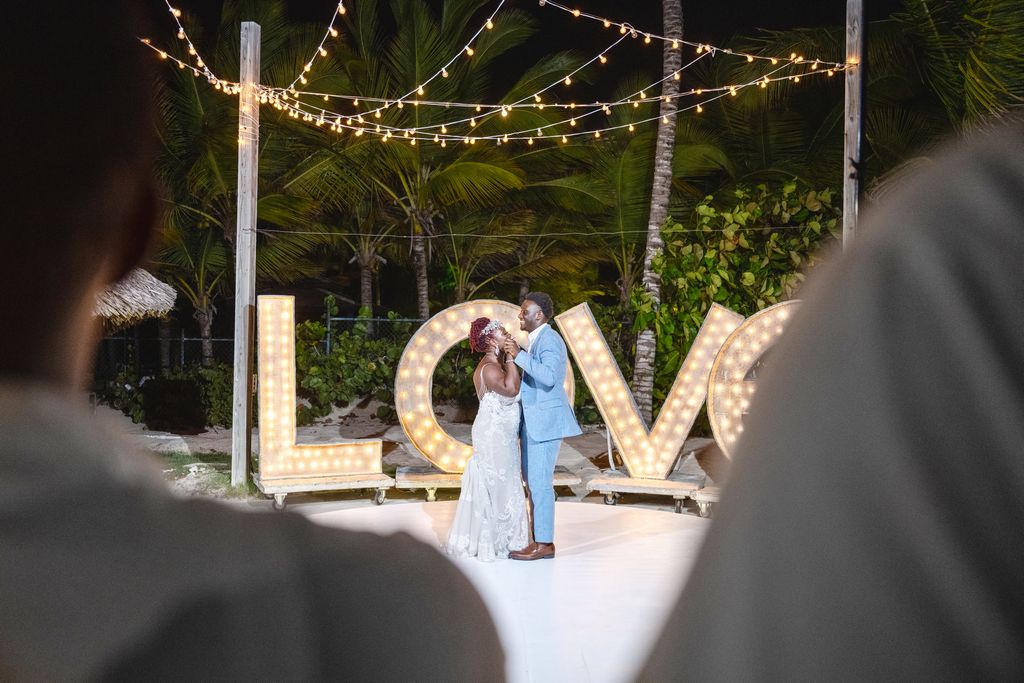 Hiring a Professional Wedding Planner
Planning a wedding can be a daunting task. There are so many details to consider, from finding the perfect location to choosing a color palette and creating a timeline for the day. Hiring a professional wedding planner is one way to simplify the process and make sure that everything comes together in time for the big day.
When hiring professional wedding organizers in Punta Cana, here are some tips:
1. Ask for referrals or research online for wedding planners with experience planning weddings in Punta Cana. You'll want someone who knows the area and wedding venues in Punta Cana well.
2. Read reviews of wedding planners you're considering, and ask past clients about their experiences working with them.
3. Make sure you communicate your vision clearly, including your budget and any specific requests you have for your big day.
4. Don't be afraid to negotiate fees if necessary – firms are often able to offer discounts if you book multiple services together.
5. Establish goals and deadlines early on – it's important that both you and your planner share the same expectations regarding timeline, vendors, style, and budget when it comes to planning your dream wedding in Punta Cana!
Crafting Your Guest List & Invitations
Your guest list and invitations are important elements to consider when planning a wedding in Punta Cana. After all, this is part of your wedding that will give your guests their first impression of the occasion and you want to ensure it is perfect.
When crafting your guest list, think carefully about who you want to invite. Do you want close family and friends only or do you want to expand the circle? Keep in mind that weddings in Punta Cana are usually destination weddings, so it's important to think about who can afford to travel and who won't be able to make it for other reasons.
Your invitations should reflect the theme of your dream wedding. For that tropical beach feel, consider inviting with nautical themes or modern designs with vibrant colors that will make an impact on your guests long before they even get there! You can also take this opportunity to provide information about the specific area or attractions that are close by and can help guests plan their trip if they choose to stay for a few days!
Picking Out Your Dream Wedding Dress
At the core of any wedding planning experience is your wedding dress. You want it to be a perfect reflection of your style, and you should be as excited about it as you are about all the other details of your special day.
No matter your budget or unique vision, there are lots of ways you can capture the essence of a dream wedding dress:
– Consider what kind of neckline would fit best with your body type and facial features.
– Don't be afraid to find out about custom alterations that can make the most out of your dress.
– Search for a shop in Punta Cana that specializes in wedding gowns and bridal accessories.
– Talk to friends who have recently been married, or consult with a wedding planner for help picking out the perfect dress for you.
Finding the perfect dress for you is key! Once you find "the one", feel free to sample different shades and styles until you have found the perfect look to match your dream destination wedding in Punta Cana!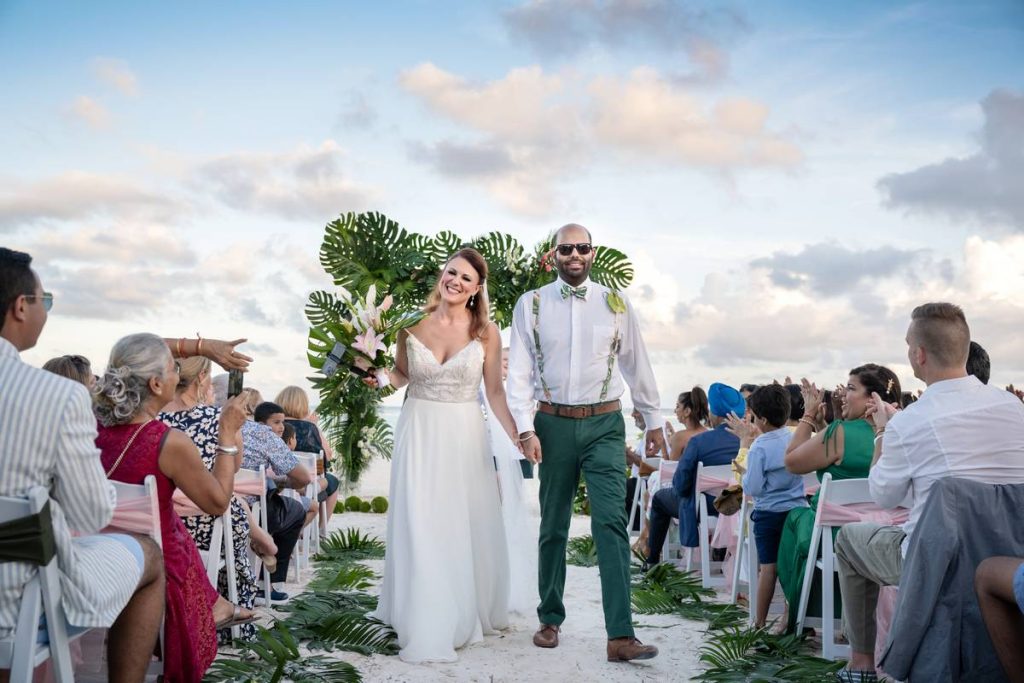 The key to having a beautiful wedding in Punta Cana is doing your research in advance. It's important to get to know the local vendors and make sure you're getting the best deals possible. With a bit of planning and preparation, you'll be able to make this special occasion undeniably perfect.
The most important factor to consider when planning a beautiful wedding in Punta Cana is that you're working with the right team. From the wedding photographer to the wedding planner, you need to find people that you can trust and feel comfortable with. This will make all the difference in ensuring that your dream wedding comes to life.