Wedding videography, all you need to know
"Wedding photography and wedding videography belong together. They're like two peas in a pod, two people doing the tango and two soulmates getting married. A photograph of both of you exchanging your vows is beautiful, but in years to come, will you remember the beautiful words you said to each other? The tone of your voices? The gentle break of a sentence when emotion overcame you? Wedding videos trigger your five senses, memories and emotions like no other medium can; coupled with wedding photography, they provide complete memories of your wedding day." – as 'marrymemovies' said very accurately.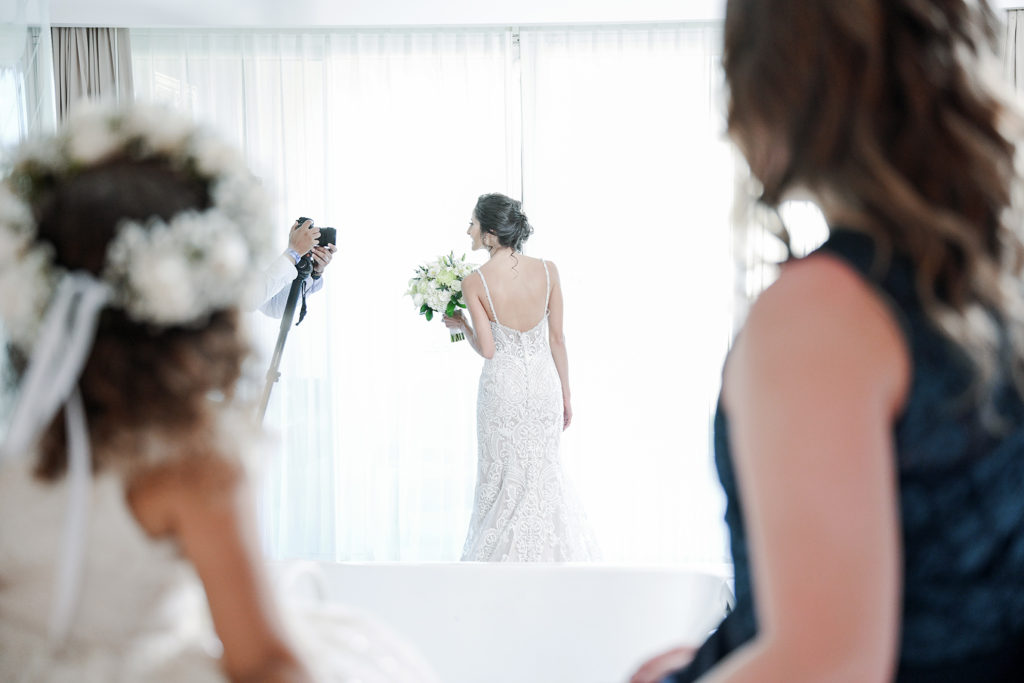 Often seen as not obligatory, wedding video frequently doesn't survive budget cuts. But as much often that exactly is one of the biggest regrets we often hear from brides – that they didn't hire a wedding videographer https://www.brides.com/story/brides-share-wedding-regrets.
The idea to have a video from your wedding day is that when you re-watch it every anniversary, to feel transported to that wonderful day when it all begin. But, if you have an idea of a wedding video as a guy with huge shoulder-camera standing still in the corner for a couple of hours from which you'll receive looooong video saga that you'll watch only once in lifetime, we have news flash for you – that time is long gone!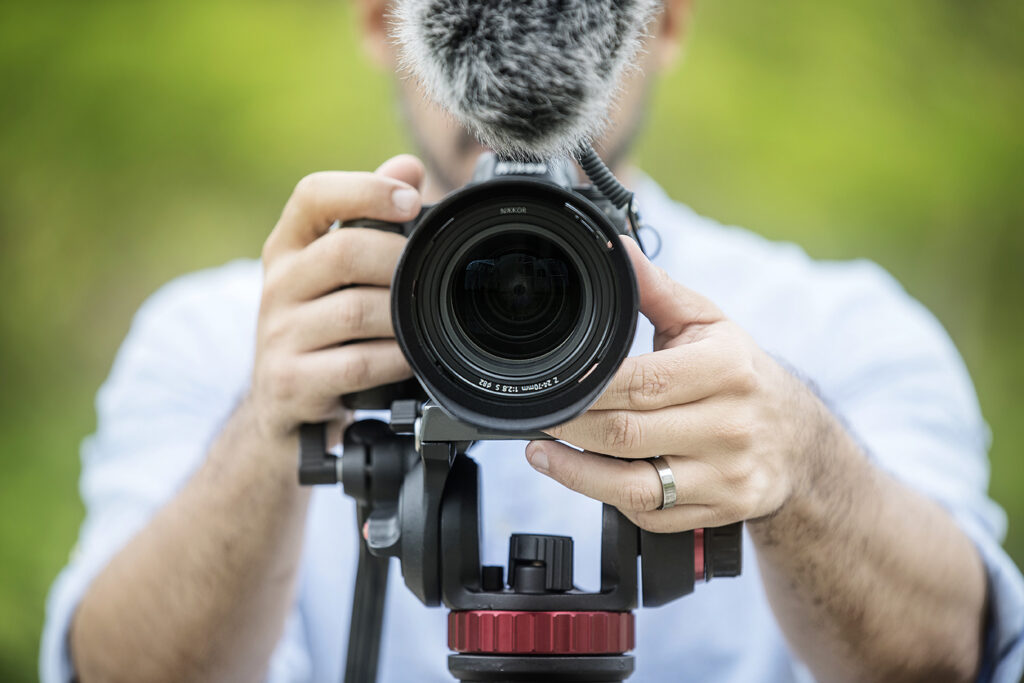 A beautiful and professional video can do wonders, it will let you listen to your own voice reciting your vows, it will bring back, quite literally, the in-between moments, the sounds of Caribbean breeze and ocean, all the action on one of most important day in your life.
Why you should have a video from your wedding?
Here are some of the points:
Wedding videos are easily sharable. Sometimes it's just too hard to get everyone you love to come to your wedding, especially if its destination wedding. If you have one of the family members that couldn't attend, it would be really special to send them your wedding film so they could enjoy in your day too.
The quality of wedding filmmakers in Punta Cana is on high industry standards. The films we are producing are cinematic, compelling, made with latest equipment. You'll be receiving creative product up to latest, modern standards in world wedding cinematography.
Absolute truth is that a wedding day is over in a flash. Very common comment of many brides is that "wedding day was a blur" and it will become hazier as the time pass. A film can help you remember all the little details, preserve the big moments and experience some of the things you didn't see the first time.
There is a reason the film industry is worth billions of dollars. It's because films move people. They can inspire you, provoke you or move you to tears. Why not capture your wedding this way? Imagine that someone makes a movie about moments that you lived, intense experiences that you went through and feelings you had on your wedding day so you can relive them whenever you wish.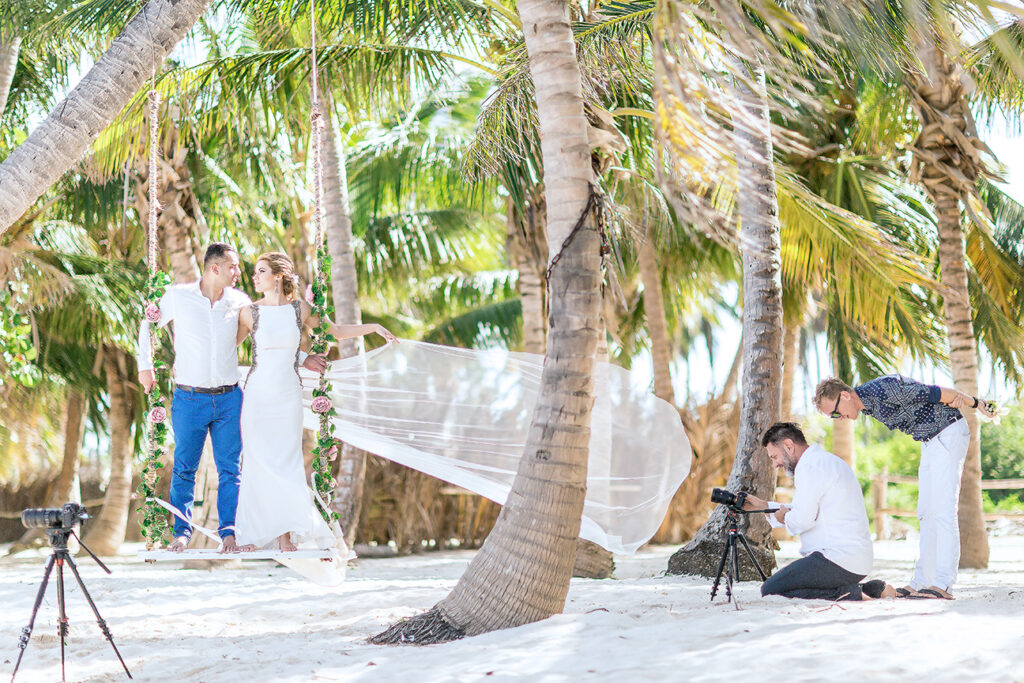 How to choose your wedding videographer
Like wedding photography, wedding videography also has different styles.
Did you know that there are virtually endless ways of making a fantastic wedding video? However, since we are human beings, we love to categorize things into genres or styles. Every videographer has his own signature style (light and airy, dark and moody, romantic, fast, slow…) but at the same time we all follow some general rules. There are many, many styles in wedding videography, specially regarding editing style of the final video product and it would be impossible to present all of them so, here are couple of popular styles you might like to choose from:
Cinematic
A cinematic wedding video is filmed and edited to have that cinema movie feeling, with a goal of emphasizing the emotion and feeling of the day. It may rely more on the style of editing and music to present the wedding with all video tricks and transitions, but also the personality of the couple in an interesting and compelling way. The video might not be in chronological order, skipping from the vows, to getting ready, to your walk down the aisle, to toasts, to dancing. They can be fast and funny or slow and romantic, or all the combination in-between, depending on the 'feel' of the wedding and the couple. The "cinematic" style has definitively become the new norm in wedding videography.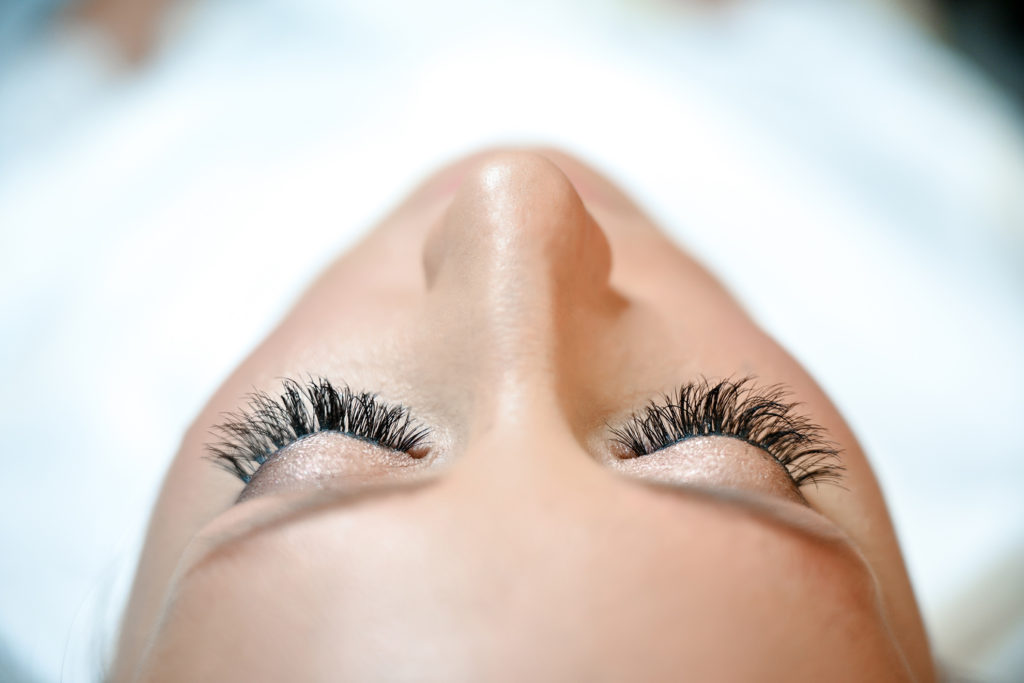 Journalistic
This is the option that is closer to more traditional wedding video. Sometimes referred as "documentary" or "reportage" it is basically a chronological video of the wedding, the way it happened, in its most extended form. This style is one that is more straightforward, capturing every aspect of your big day, from your preparation to your march out. Wedding videos that follow the journalistic style are essentially the summary of the day, without as many effects or transitions seen in the cinematic style.
Let's talk prices
First, one part of the price depends on the final video product/s that you'll receive. It can slightly differ from company to company but mainly you have two final video products: short – Teaser, Highlight or Feature Film, and long final video product – Documentary Film. To keep it simple, short video product is modern, sweet, highly edited product suitable for social media sharing and long video is more traditional, slower form, with complete ceremony, vows and speeches included.
Second part of the price would be with how many videographers the day was covered and for how long, whether you would like aerial footage taken etc.
To recap, the number of hours filming, how many videographers will be working and which video products are included in package will all influence the pricing.
Last, but actually the most important, take in consideration the quality of work.
Do you want to get an idea of the things that we film and the stories that we tell? Please check out our show-reel film below. I suggest you to watch in full screen and don't forget to raise the volume :).