Dominican Republic Destination Weddings
Our couples are more excited than ever these days to plan their Dominican Republic Destination weddings. There are so many amazing areas to choose from when it comes to exchanging your vows. Firstly, to the popularity of our couples over the years, La Romana, Cap Cana and Bavaro are our top contenders. Secondly, all three are conveniently accessible from the main Punta Cana International Airport. Thirdly, all three areas are guaranteed to provide a unique and colorful pallet of fantastic beaches, resorts and activities. Best of all, we'll offer flight tips and our best travel agency tips. Lastly, who doesn't want to show off those once in a lifetime white sand, turquoise ocean wedding photo memories?
Bavaro – A wealth of resort options
Bavaro, is located in the heart of Punta Cana and so popular for wedding groups. There are a plethora of outstanding resorts to pick and choose. You'll also find endless miles of sensational beaches. A long coral reef line creates calm shallow waters perfect for careful vacation swim days. Enjoy fun-filled golf days, shopping at San Juan Shopping Center (accessible Downtown Center). There is a wide variety of beachfront properties such as Paradisus, Hard Rock, Melia, Barcelo and Iberostar. For the private ceremony and reception venues, check out fantastic options such as: Kukua Punta Cana Restaurant. You'll be amazing at Jellyfish Restaurant. And be sure to check out Huracan Cafe. All three of these trendy venues are located in the heart of Bavaro.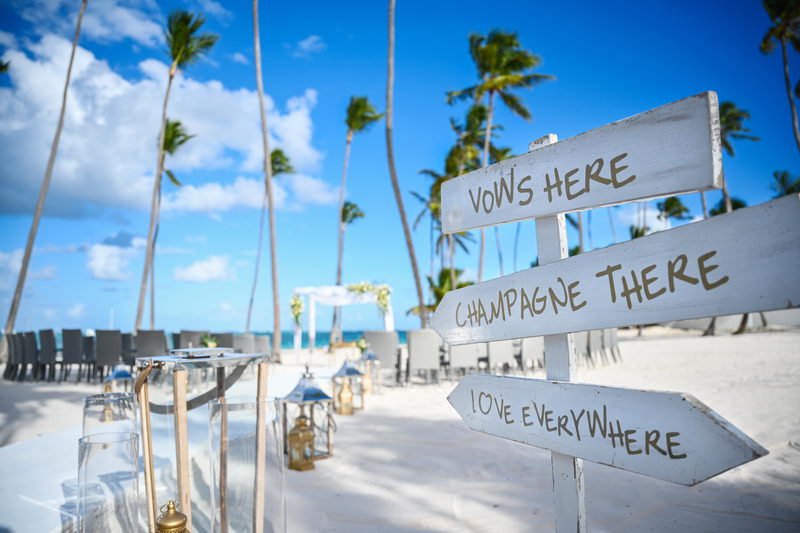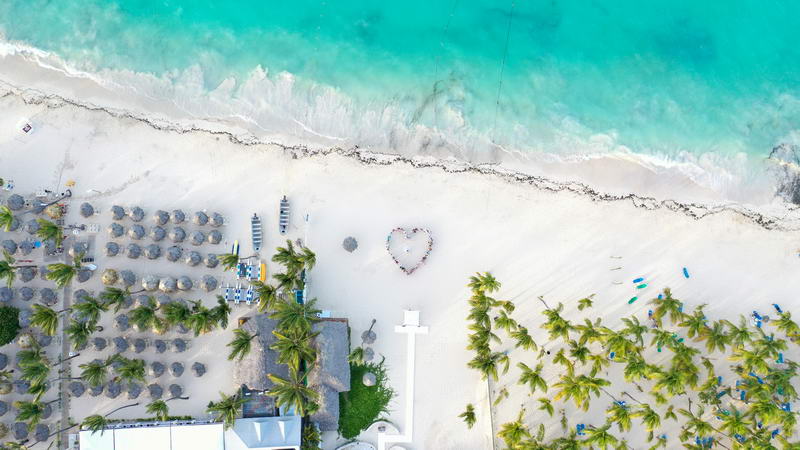 Cap Cana – Perfect for off the beaten path vacations
Cap Cana is well known for offering outstanding 5-star luxury resort options. Where you'll find some of the best all-inclusive adult-only resorts. Winding roads aligned with signature palm trees bring a welcome element of luxury and privacy. Cap Cana is the ideal antiquated private beachfront community. Best of all, Cap Cana, located just 15 minutes from the Punta Cana airport. It offers over 30,000.00 acres of flawless beachfront. The bluest of the Caribbean ocean is your scenic wedding backdrop. For the golfers in your group, they'll find proximity to the famous Punta Espada Golf Club. This exclusive area also boasts private homes, clubs and cherry-picked wedding venue options. And don't forget to check out Scape Park while you are here. This fantastic park is home to zip-lining, a natural sinkhole and amazing ancient caves.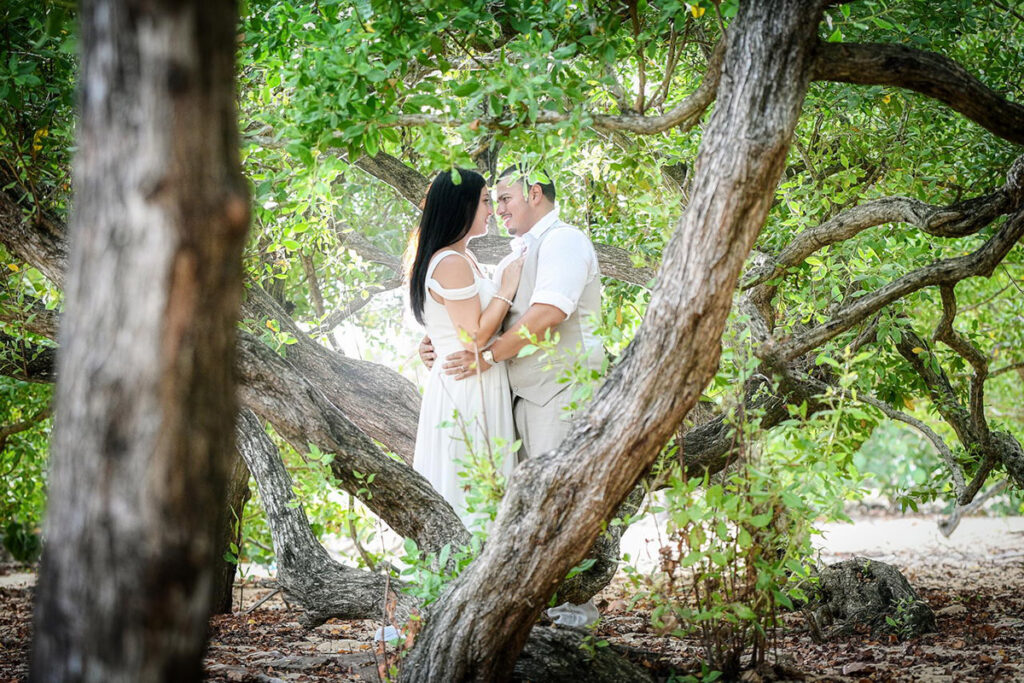 La Romana- Your dream destination wedding starts here.
La Romana offers a lovely and scenic 50-minute drive from the Punta Cana International Airport. This quiet, tranquil area is worth the trip. Minutes from La Romana, you'll discover high-end property villas and resorts such as Casa de Campo. You will also find the famous beach Playa Minitas. There is an abundance of charm here, including a 16th century re-created Mediterranean village – Altos de Chavon. Fantastic tours to Saona Island begin their journey from Bayahibe, a neighboring village. Many new resorts have vied for the hearts of destination wedding couples. This is unequivocally due to the sublime beachfront. Also noteworthy are the Iberostar, Bahia resort chains and beloved Dreams chain of resorts.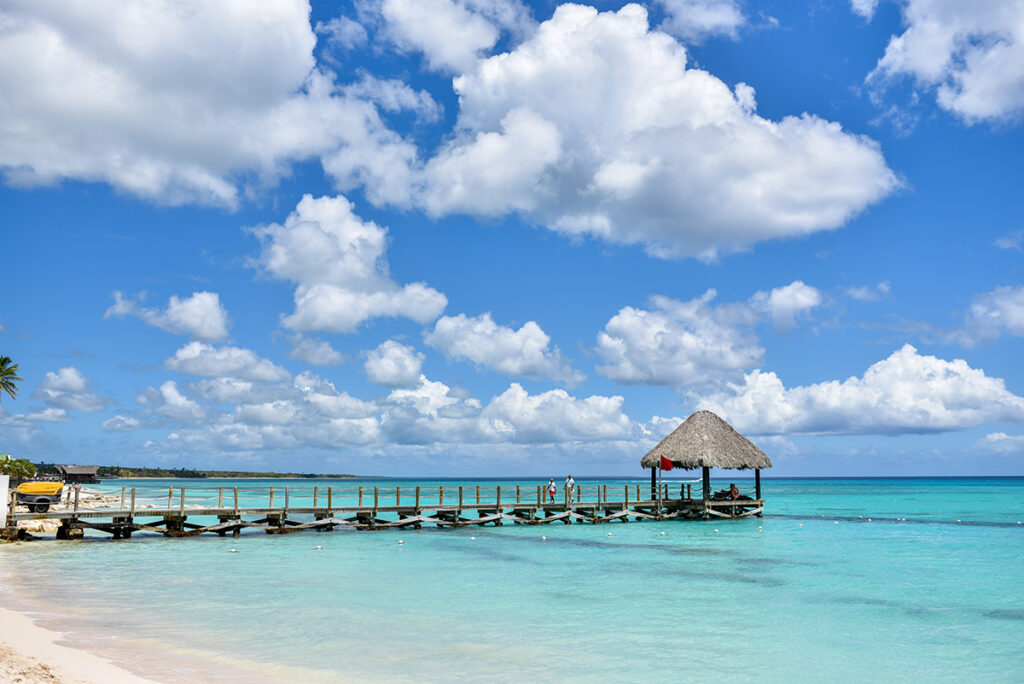 Punta Cana Airport – How fast can I get there.
If we haven't yet sold you on the location's beaches and activities, then let's take a look at how affordable and easy it is to fly to Punta Cana. Because of its popularity, there are direct flights from most Canadian cities. You can also book many direct flights as well out of the US. Otherwise, one-stops are readily available through most North American cities. If La Romana is your chosen destination, seasonal flights may be purchased directly into La Romana airport. Round trip group and individual airport transfers can be set up by your travel agent to all three stunning locations.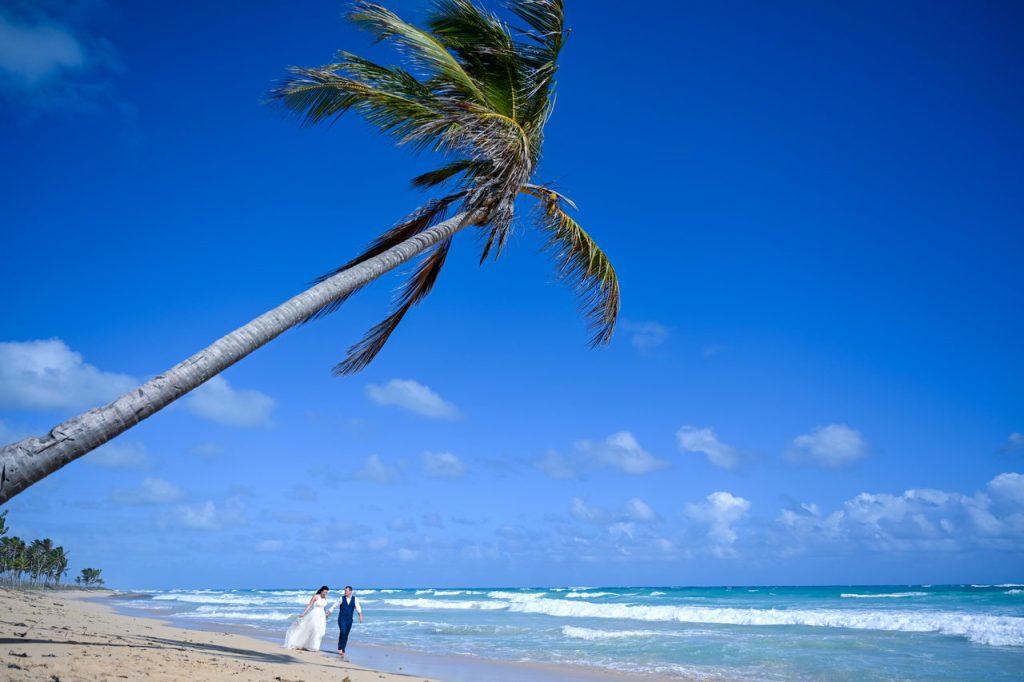 Travel Professionals- Make it so easy.
So, you've decided that Punta Cana is the perfect destination to exchange your wedding vows. Wedding travel planning can be daunting. We highly recommend working with an experienced destination wedding travel agent. They know the locations well, can make fantastic recommendations for all-inclusive resorts as well as those cherished private wedding ceremony and reception locations. Liz Moore Destination Weddings. Consider that guests may be arriving from North America as well as abroad. This makes having a dedicated travel agent, your best friend during the booking process. It's also wonderful to have that your dedicated agent by your side before departure, once on property and even post-travel if need be.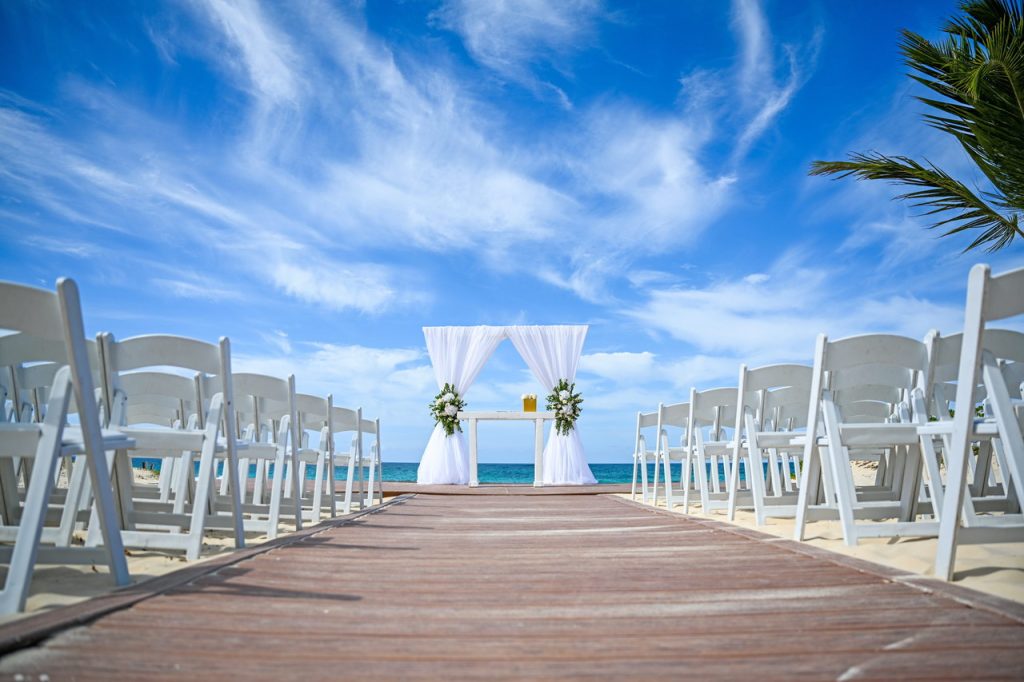 Popular Venues-Offer Unforgettable photography
Last but not least, we highly recommend consulting with a reputable Punta Cana wedding photographer during your initial planning stages. Many destination wedding photographers live in the destination they shoot. This makes them an invaluable resource. They can offer valuable information about not only your chosen destination but the resorts and venues that provide ideal photography options and cinematography. Photo Cine Art. We love working with Milan from Photo Cine Art. Milan and his team offer up a wealth of experience in these regions, as well as capturing those once in a lifetime wedding photos. Additionally, they offer must-have wedding photography tips.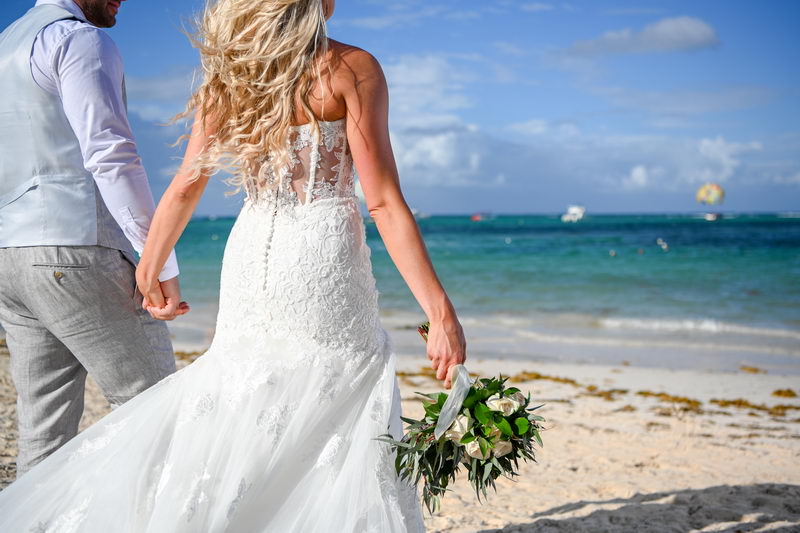 We hope you enjoyed learning a bit more about one of our most cherished wedding locations, for your Dominican Republic Destination Weddings. If you choose to marry here you'll no doubt cherish your wedding memories and photographs for a lifetime.
Liz Moore
Destination Wedding Travel Expert
Liz Moore Destination Weddings